MEPPI Symposium
Sustainability of the Photographic legacy of the Middle East and North Africa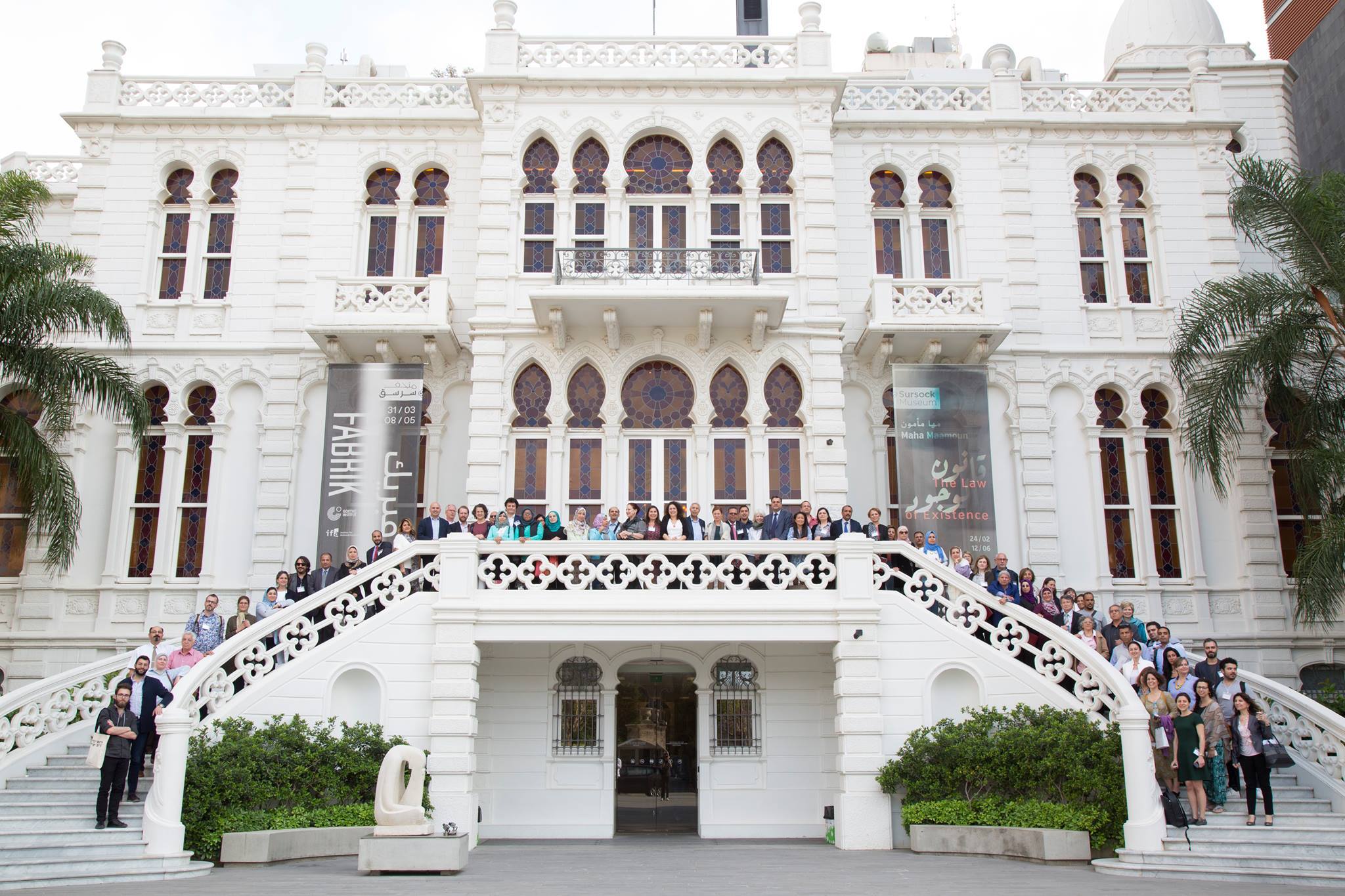 We're sending this letter to update you on the Symposium that took place on May 3 – 4 at the Sursock Museum in Beirut Lebanon. This symposium discussed the sustainability of the Photographic legacy of the middle East and North Africa and was attended by 140 participants, including alumni of MEPPI courses, directors of MEPPI-affiliated institutions, and colleagues from a variety of organizations that support the preservation of cultural heritage. During the symposium, participants reflected upon the progress made by the initiative, and considered how to advance and sustain the practice of photograph preservation for the region and to continue the many benefits of the MEPPI network into the future. ​ 
Photographs from the event are now available on MEPPI's Facebook page; and talks that were given during the symposium will soon be available on MEPPI's newly launched YouTube channel.
All participants agreed that maintaining MEPPI as a professional network, both for the exchange of information and for mutual support, would be vital to sustaining the work that has been accomplished so far. The initiative is now entering a period of transition that will focus on ways to sustain MEPPI as a vital regional network that can continue to support the photograph collections of the region. In order to guide MEPPI through this period of transition, a Steering Committee, composed of nine MEPPI participants, has been formed to provide leadership and guidance as MEPPI begins its transition from a partner-supported project to a regionally-directed network. ​ ​ 
Steering Committee members:
Ibrahim Abdelfattah (the Grand Egyptian Museum)
Maha Ahmed (Cairo University)
Hala Alsyouf (Department of antiquities- Jordan)
Omar Berakdar(independent)
Kaoukab Chebaro (American University of Beirut)
Mahmoud Hadia ( Department of antiquities- Libya)
Nahid Mahdi ( Iraq National Library and Archives)
Charbel Saad (Arab Image Foundation)
Rachel Tabet (Arab Image Foundation)
The Steering Committee's communication and organization will be managed by the Arab Image Foundation while the Getty Conservation Institute funds the committee's activities until December 2018. 
In the meantime, we invite you to stay in touch with us through our social media platforms or our newly revamped website and we will be updating you on the work of our steering committee very soon.
With our very best wishes,
Kathleen Dardes (The Getty Conservation Institute)
​Debbie Hess Norris (The University of Delaware)
​Nora Kennedy (The Metropolitan Museum of Art)
​Marc Mouarkech (The Arab Image Foundation)